Expert Interview Series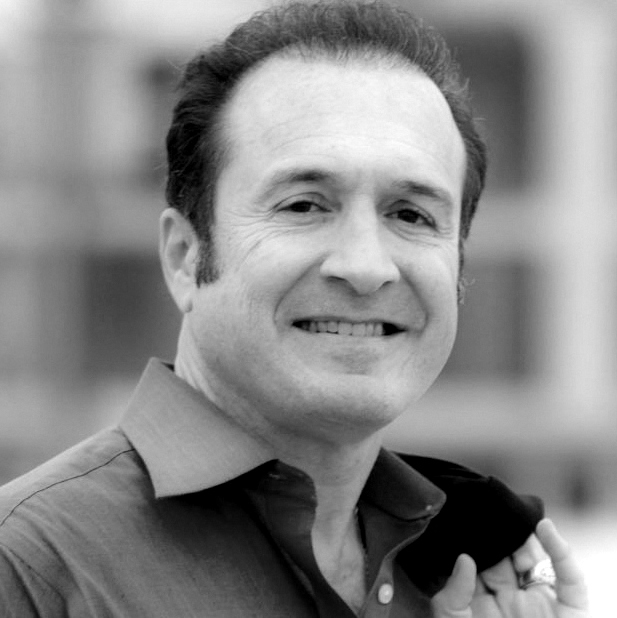 Darrell W. Gurney
Chief Empowerment Officer, CareerGuy.com
Darrell W. Gurney is the founder of CareerGuy.com and TheBackForty.com, as well as a 30-year coach, author, and speaker on all things about the awesome work you love and the purposeful life you live. We recently chatted with Darrell to hear his thoughts on unorthodox ways to look for your next job and the importance of combining your vocation with your avocation.
Tell us a bit about yourself. Why did you decide to become a career coach and counselor?
After serving as a professional recruiter (aka headhunter) for 15 years placing people at all levels in sales, finance, and human resources, the recession of 2001 (the one before the biggie) showed me that people didn't seem to know how to manage their careers without a headhunter. When the economy dives, recruiters can't help much because there just aren't jobs to fill. However, if one knows "backdoor" or "stealth" ways of career management, they can make good moves during all economic times… because there are always sweetheart roles for those in the know.
I grew in awareness of this backdoor approach when coming to Los Angeles myself at age 24. Not knowing a soul, I wanted to get into the entertainment business (like every other newbie coming to LA.) Without any connections whatsoever, my only access would be through the front-door of classifieds and resumes. However, I'm happy to admit that I was smart enough as a 24-year old to know that there must be other ways. So in hiring my own career coach at the time, I learned what I now call the "backdoor" or "stealth" method of relationship building. Through utilizing this method, I met face-to-face with the CFOs of the top 7 entertainment studios in their offices within two months and was hired by MGM into their International Theatrical Finance Division – without ever going through HR.
Later, as I saw the deep tie between career, vocation, and purpose, I went through a four-year course of study to become a licensed spiritual counselor as well in order to help people manifest the meaningful reason they're here on the planet through both jobs or their own business.
Since you're also a licensed spiritual counselor, could you tell us how that affects your approach to coaching people?
What someone does with their days; how they notice, magnify, and utilize their talents; and how they perceive their existence actually making a difference on the planet run deep into the emotions and psyche. Someone with a mission or a vision is way more attractive than someone who needs a job.
So at the same time we want to keep our light bill paid, we need to keep the light on in our soul. Sometimes that requires a dance between what can appear to be competing concerns, such as what we "have to do" to make a paycheck and what we "want to do" that turns us on. Discerning, balancing, and uniting those desires is the work of vocation and avocation – and therefore a broader area than simply a "job search."
Could you tell us what you mean by "stealth" when searching for jobs? What is a "stealth search" intended to accomplish?
Most job seekers are out there wearing their need for a job on their sleeve, which actually turns more people away than attracts them. The basic truth is that people want to work with people they know and like. So the question is: how do you get out there and become more known and liked? It's not by being a needy job searcher, but rather by first building a flag of who they are and then getting out and flying that flag in front of others. This way, you end up with people and opportunities chasing after you rather than you having to chase people and jobs.
I teach people to utilize a backdoor method of relationship building based on research into areas and fields of passionate interest. Before going out to do that research, it's first important to realize your value, aka your unique mojo. So I first help people understand their unique essence and "brand" so to speak, and then empower them with a non-needy but research-based approach to getting out and getting known by the people they want to be known by. The opportunities and connecting of the dots just take care of themselves in the process.
Finish this sentence: "The difference between a motivated job seeker and a desperate job seeker is…"
…the degree to which you know and realize you need a job. Because a smart, backdoor, relationship-building job seeker won't have you perceive their need at all, but rather, will climb into your good graces and friendly relations through the power of human psychology by making you feel like an expert as they come to interview you for research they are doing.
Most job seekers are out there wearing their need for a job on their sleeve, which actually turns more people away than attracts them.
Given that you've written a book entitled Never Apply For A Job Again! could you give us one secret on how to achieve that goal?
We grew up with classifieds or online job listings and think that that is where you have to turn when you need a job. That's foolish. Everybody does that. Why do you think you'd stand out through such a front-door morass? Instead, learning how to manage your career (not just for the next job, but for life) is a way to always ensure that your job security is intact; and that comes from ongoing, research-based relationship building and getting known by the people in the know. People want to work with people they know and like. Having a method that has you known and liked by more and more people gives you more power than 99% of front-door job seekers will ever experience.
Because "gamification" is a current trend in the business world, can that concept be applied to a job search as well?
Sure. It's not so much about conducting a job search but about playing big in any area that is important. Many people utilize our "PlayGame Coaching" to achieve big results in areas not necessarily job related, but rather in areas like building a business, creating thought leadership in a particular field, or writing a book to turn an industry around.
The idea is that anything worth achieving is worth building a game around. And playing a game is fun and engaging as opposed to the old model of getting tasks done and putting your nose to the grindstone. Besides the actual specific, measurable results to be achieved (even before those are discussed), the game model digs into who you want to become as part of the game, what new skills and abilities you will develop mastery around, and how you'll utilize the environments in which you operate as a tailwind supporting your game instead of a headwind holding you back. This model turns a goal or objective into an overall transformation… and you have a hell of a lot of fun while transforming!
What value can a personal career coach provide to a new college graduate looking for his or her first job – especially if he or she isn't sure about what career path to take?
As I mentioned, I utilized my first career coach at the age of 24. I dare say that my maturity level and ability to play the whole figure-out-what-I-want-to-do and job search game was light years beyond my peers. Learning the elements of smart career management and direction toward finding your passion early on lets you be happy, healthy, and making a difference long before others are simply getting their seat warm.
What advice can you give a new college graduate who is about to embark on his or her first full-time job search?
Spend as much time talking with professors and advisers on campus. Get them to connect you with folks in the world of work. Get out and talk to these people. Ask lots of questions. Build relationships.
A student has a "license to steal," and everyone will meet with a student who has questions about fields and areas of interest. Use that student status to its fullest.
Ready to start building those all-important professional relationships? Sign up for Vocate today.