Expert Interview Series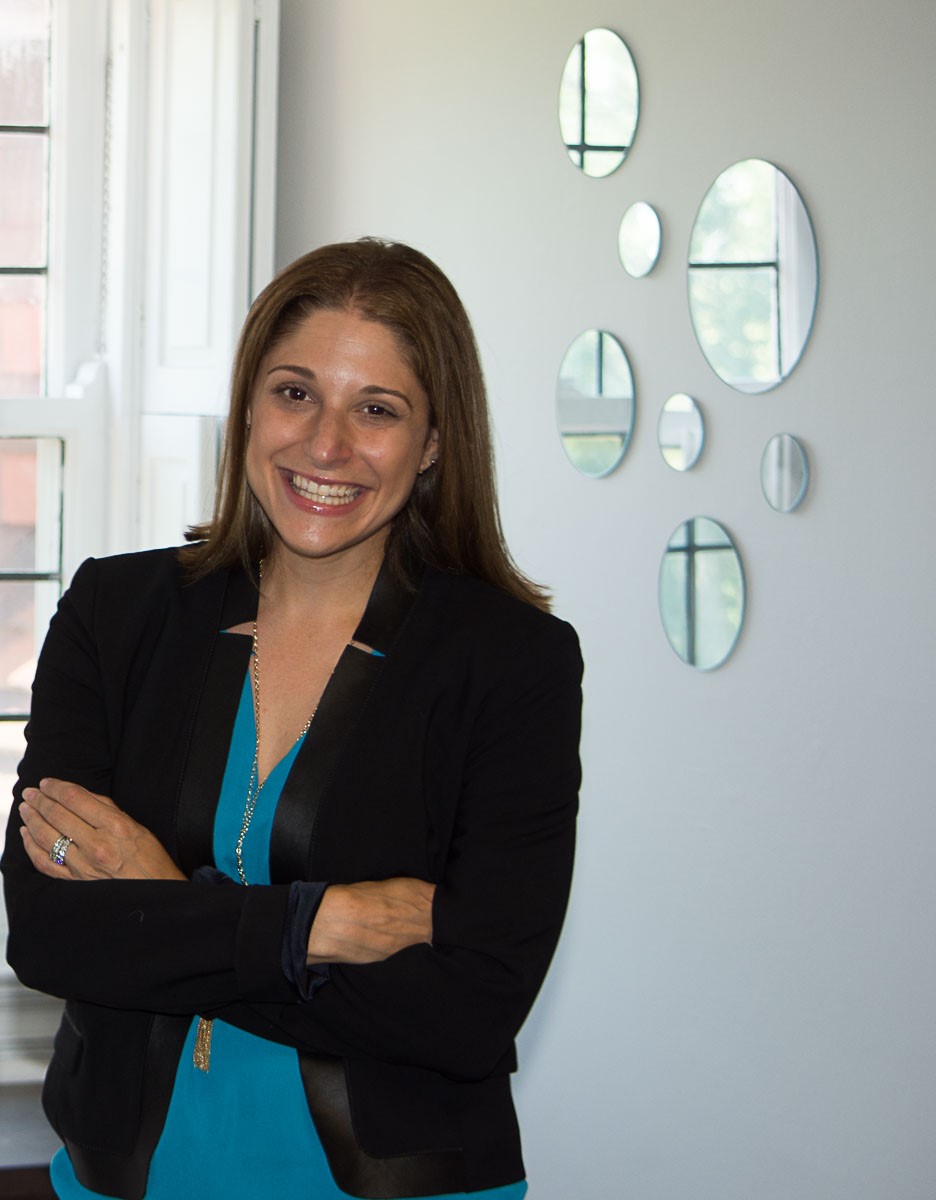 Alissa Carpenter
Owner, Everything's Not OK and That's OK
Alissa Carpenter is the owner of Everything's Not OK and That's OK, a Forbes contributor, speaker, and workshop facilitator with an expertise in career coaching and team building. We had a chance to speak with Alissa about what worries, challenges, and motivates today's young adult job seekers.
Tell us a bit about your background. Why did you decide to become a career and personal development coach?
I founded Everything's Not Ok and That's Ok after over a decade in higher education. I advised Millennials and Gen Z students at institutions such as The Wharton School and The Pennsylvania State University, and I saw a real need for greater career preparation and team development. After earning multiple coaching credentials, I decided to take my training full time. Now, I offer professional development and career exploration to companies, alumni groups, student advising units, and individuals across the country.
How did you decide on the name for your site? What's the message you're trying to send?
When working in higher education, I would talk with students about both their "not OK" and "OK" moments. They would let me in on what was going on in their lives and be very transparent with where they were and where they wanted to go personally and professionally. I would then see the same upset student talking with their friends and acting as if everything was OK. Similar scenarios would happen with clients and colleagues. I wanted to provide an environment for people to be OK with not being OK and open to making a change to improve their situation.
Since you refer to the idea of a "career superpower" on your site, could you tell us what you mean by that?
I am a Gallup-Certified StrengthsFinder coach and truly believe that everyone has their own unique talents and strengths. When these strengths are productively applied in the workplace, we become more engaged and our overall happiness increases. The career superpower quiz on my site helps you uncover one of four strengths: The Thinker, The Social Influencer, The Go-Getter, and The Proactive Team Builder.
I wanted to provide an environment for people to be OK with not being OK and open to making a change to improve their situation.
Have you noticed any significant differences between millennials and Generation Z, especially in terms of their career aspirations or ideas about work?
While Millennials are entrepreneurial, I think Gen Z is even more so. According to a recent study by Millennial Branding and Internships.com, 72% of high school students want to start a business someday. Moreover, 61% also expect to start a business right out of college. I think we are going to see a rise in less traditional routes for Gen Z.
What types of non-compensation job benefits are popular with new college graduates right now?
Millennials are really interested in the opportunity to learn and grow in the workplace. Professional development opportunities are huge, and additional training and knowing that there is a place for them to move up within the company and are a must. Recent college graduates are also interested in flexible work hours, understanding their purpose within the company, and having a coaching and mentoring supervisor. A new trend is also providing financial counseling to help recent graduates understand loan repayments, investing, and planning for the future.
If a manager or company owner were to say to you, "I don't worry about employee engagement. If they do their jobs well, they'll get rewarded; and if they don't, they'll get fired," how might you respond?
I think it is always important to invest in your employees as they can make or break an organization. Disengaged employees cost the US economy about $30.5 billion a year in lost productivity. It is essential to create a company culture where people want to be there – or else it will continue to be a revolving door.
What are some of the most common questions or concerns that you hear from people who attended your college alumni engagement programs?

The questions vary as the programs are offered to alumni in various parts of their career. Recent graduates are trying to find their place in the workforce, determine whether going back to school is the right path for them, and decide if what they went to school for is what they want to do professionally.
What do you think the employment landscape will look like when today's high school students (or junior high students) grow up and are ready to enter the workforce?
I think the gig economy will continue to increase since people are looking for a way to live their life and have consistent income. With technology ever-changing, I can see the rise of more companies leaning towards virtual work and hiring qualified candidates who might not be physically located in the area of the company. According to a report by World Economics, technology advances and demographic changes may also lead to the loss of 7.1 million jobs, with the majority of them being white-collar office and administrative positions. In contrast, the more stable and growing jobs are data analysts, technology roles, engineering, specialized sales, human resources, and product design.
Need some help as you embark on your new career? Click here to get started with Vocate today!