Passionate for a cause and starting to explore entry-level jobs after college? If so, jumping into a non-profit might be the perfect fit for you.
It's true that your generation is the most socially conscious to-date; graduates like you prefer brands that support social causes and are willing to pay more for sustainable products. According to a PWC study, recent graduates care more about making an impact than making money.
Unfortunately, that mindset isn't necessarily transferring to the workplace. An op-ed from The New York Times states just 10 percent of graduates consider careers in non-profits after graduation, despite the fact that nearly 60 percent of non-profit organizations are currently hiring.
Non-profits offer tremendous opportunities for recent graduates on the hunt for a fulfilling, challenging, and interesting entry-level job after college. Even so, here at Vocate, we know that many graduates feel hesitant to consider an entry-level position with a non-profit.
This post explores the pros and cons of taking a job with a non-profit after graduation. You'll learn why you may want to consider this as a solid path for building core skills in an environment where you're able to impact social causes close to your heart.
3 Ways Working for a Non-Profit Can Benefit Your Career
#1. Gain Valuable Skills at a Startup's Pace
We've written previously about how much recent graduates can learn in a startup environment. However, people often don't realize working for non-profits can give you the exact same opportunities and experience.
That's because startups and non-profits have quite a bit in common, such as:
Both startups and non-profits work with limited funding and therefore need to be ultra-conscious of how they spend their money. As a recent graduate, that means you'll learn a valuable skill early in your career that will benefit you in every job you take in the future, namely, how to do more with less.
Without the luxury of near-endless funds, you'll learn to get creative and complete projects with the bare minimum rather than just taking the easiest (and often most expensive) path. That combination of effectiveness and efficiency will be a valuable asset throughout your career.
Everyone wears many different hats.
Hired to do social media? Be ready to also write marketing campaigns and brochures at a moment's notice. Working as an engineer? If you have design skills, you might find yourself working in Adobe Illustrator, too.
The point is, the job you're hired to do isn't always the only job you'll end up doing in either a startup or non-profit. That's a good thing because it means you'll develop a diverse skillset early in your career that will carry on to future opportunities.
For example, nearly everyone working in non-profit roles develops one specific skill with plenty of applications in future jobs: fundraising.
No matter your role or the non-profit, chances are there will come a time where you'll need to learn how to solicit funding. It just comes with the territory. That skill can be used in a number of future careers in sales, business development, and marketing.
Failure creates teachable moments.
The truth about most startups and non-profits alike is that you'll likely encounter failure (sometimes more often than you might like). In the non-profit world, that might mean not raising adequate funding for a specific project or not seeing the results you expected from a particular initiative.
In order to thrive in either environment, you need to rebound quickly. There's no time to dwell on failure; instead, reflect on what happened, measure (when possible) how/when things went wrong, and pivot to a new approach.
Doing so means that failures become learning opportunities on how to do things better the next time. Knowing how to learn from failure is a skill that is highly prized in every business.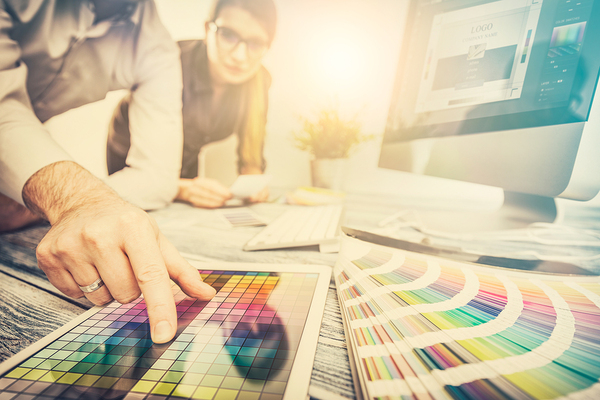 #2. Support a Cause (While Earning a Paycheck)
Of course, a huge benefit of working for a non-profit is the opportunity to feel good about the impact you're having on the world through your daily work.
Now, to be clear, it's entirely possible to have an impactful career in the for-profit world, too. However, working for a non-profit means you don't have to worry about conflicts in company decisions between stakeholders and social causes.
It's also important to be self-aware and know your limits. If you're so passionate about a cause that full-time work in that field might be all-consuming physically and emotionally, it may not be in your best interest to seek out entry-level jobs there.
Of course, everyone's different and we all have our own thresholds for what we can handle. Just be sure you evaluate how much you want your work to be a driving force in your life before deciding for which – if any – non-profit you want to work.
#3. Explore (and Expand) Your Creative Ambitions
In a non-profit environment, no idea is too dumb or too silly. Even in entry-level jobs, you'll find that your opinion and input are valued. In fact, it's the creative contributions of recent graduations that often push non-profits to hire people like you for their entry-level jobs.
That's because recent graduates bring a fresh take to the operation. Once you've gained the confidence to speak up and share your opinions or ideas, non-profits often benefit greatly from the perspective and mindset of someone who just spent the last four years in school.
Are There Any Risks Involved with Taking Non-Profit Jobs?
As with almost any entry-level job, there are some inherent risks of which to be aware before accepting a non-profit position.
First, non-profits are vulnerable to cuts in funding, which means job security is never guaranteed. Then again, it's not guaranteed in a corporate environment either. So, you'll need to weigh how important that is for your first job out of college.
Second, it's unlikely you'll get rich working for a non-profit. Expect to see modest salary offers for virtually any job in the field. That's where "learn before you earn" becomes such a critical concept; the experience and impact that comes from working in a non-profit environment is unparalleled elsewhere. So gain that valuable experience and think about the paycheck later on down the line.
Conclusion
If you're interested in exploring non-profit opportunities, Vocate can help.
Start out by creating a profile on Vocate and indicating the causes in which you're interested. Vocate will then match your profile with thousands of non-profits interested in hiring recent graduates to fill entry-level jobs. Click here to get started with Vocate today!