If you're fresh out of school, you'll likely agree with this statement: jobs for college graduates can be pretty competitive.
After all, universities award nearly 2 million bachelor's degrees each May in the U.S. alone and each of those graduates is eager to land a spot with a top company and get the ball rolling on a career after college.
As someone with little-to-no job hunting experience, you may think that finding the right career after college can feel a bit like playing the lottery. Sure, you'll buy a ticket, but you don't actually believe you're going to win.
Well, it's time to put that mindset to rest. You see, that's not how a growth-minded person approaches a job search (and if you've been keeping up with the Vocate blog, you know how important a growth-driven mindset can be in locking down jobs for college graduates).
If you just take the standard approach of copying and pasting resumes and cover letters to as many potential employers as possible, it's definitely hard to get noticed. There's a far better way to approach things. It's the kind of approach only a truly growth-minded person would take, the kind of approach that can easily set you apart from the rest of the pack and make the company of your dreams call your winning number.
That approach is called "growth hacking."
What in the World is Growth Hacking?
It's a term that originated in the world of marketing, but has since spread into basically any act – job hunting included – where creativity, innovation, and experimentation are at the core of your strategy.
Here's a classic example of growth hacking in the tech world:
When Airbnb started out, the initial hurdle they needed to overcome was getting people to actually list properties on their site. A traditional marketer would have advocated conventional channels known to create brand awareness, like running ads on social channels and blogs or building an email marketing campaign.
But Airbnb knew it needed a way to quickly raise awareness and build trust simultaneously. So what did they do?
They growth hacked their way to the top. Airbnb went into the "sublets for rent" section of craigslist in every major market and one-by-one contacted owners inviting them to list their properties on Airbnb.
With what result? They rapidly gained new users and went viral soon after. Today, they're valued at $31 billion.
What are Some Techniques for Growth Hacking a Job Search?
1. Learn a New Skill (And Be Loud About It)
Most people are willing to learn a new skill after being hired, but how good would you look if you made the effort to expand your skill set even before being invited to interview?
It's not uncommon for recent graduates to encounter slight skill gaps with entry-level jobs. If those skills are "nice-to-haves" from your potential employer, you may not even be disqualified from the interview process for not having them.
One thing's for certain, though. Employers will notice if you go the extra mile to learn a new skill just to be better equipped for a job.
The key is to be vocal about it. If you start taking SQL courses online or go through an introduction to Adobe Illustrator, don't just put it on your resume and hope the employer notices. Make sure you explicitly state you want this job enough that you invested some time on the front-end to make sure you qualify.
2. Build an Outside-the-Box Resume
Most people follow the same, conventional cover letter and resume format that their dads used when applying for jobs after college 30 years ago. There's no need for that anymore.
Recent grads have the ability to create multimedia introductions to themselves, and yet so few job applicants actually do it. Here are just a few ideas you might try:
Create a video cover letter and host it on YouTube
Send a QR code to employers that links to your resume and a video introduction (Here's a really cool example.)
Create an infographic about yourself
3. Publish Blog Posts on LinkedIn
With over 500 million people on LinkedIn, chances are the hiring manager at your target company has a profile and could be drawn toward content you create and publish on LinkedIn.
Don't just write some generic blog post about "things you learned in college"; be bold. Write a post titled "Here's Exactly Why I Want to Work at XYZ Company (and How I Plan to Make It Happen)".
Then, once the post is live, tag the company (or even a few key contacts) in the comments to draw their attention to your post. The point is, don't be afraid to show how passionate you are about joining a specific company.
4. Make Friends at Your Target Companies
If you could get an insider's take on how to get hired for the cost of a cup of coffee, you'd take that deal, right?
Then why not make it happen?
Growth hacking is all about thinking of creative ways to gain a competitive advantage. That means putting yourself out there and trying to establish relationships with the right people. There's arguably no one better to build a relationship with than someone who has already been through the interview process and been hired by your target company.
So, do a little research, find an email or their social profiles and shoot them a message asking them to meet for a cup of coffee, your treat, in exchange for a few tips on how to get your foot in the door with the company of your choosing.
The reality is, most likely won't take you up on the coffee. The gesture will likely be enough to get the tips anyway.
5. Buy Ad Space for Your Employer's Name
Here's one that's especially bold and may or may not work, but could be a fun, low-cost experiment to try. Take the name of a hiring manager or executive at the companies where you want to work and buy AdWords space using their name as a keyword.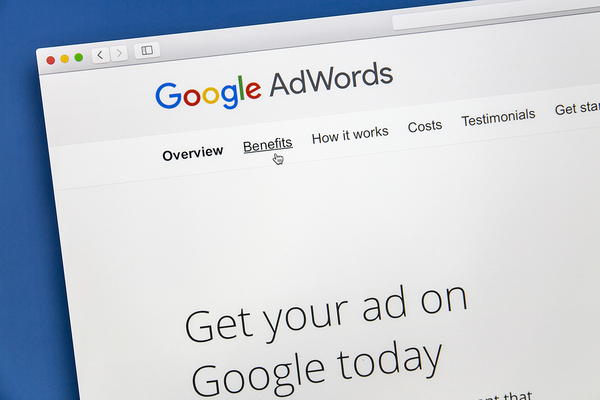 What you're hoping to do is catch the eye of someone who googles their own name. When they search for themselves, they see your ad with copy that says something like "Hi John! Hope this catches your eye. I would absolutely love to work for you. Click here to learn more." Link to your resume and cross your fingers they actually run the search.
Because competition for a name as a keyword will be low, the experiment won't cost you much, but the payoff could be huge.
Conclusion
Of course, one of the best ways to get your name out there with potential employers is through this platform you're on right now, Vocate.
Vocate allows you to create one job application and have it sent to a huge network of potential employers interested in hiring recent graduates for entry-level jobs after college.
It's 100 percent free and a great way to expose yourself to the companies that need people like you to help take them to the next level. Click here to get started with Vocate today!