Sign up
to access our Business Development Career Pathway. This will take you through a deep-dive of all things BD and help you discover where you could fit and if it's right for you.
Do you enjoy meeting new people?
Do you like the idea of being on the frontlines of building a business?
Do you have a bit of a competitive edge?
Not everyone is cut out for a career in business development. But if you answered "yes" to those three questions, it may just be the perfect field for you.
This is exciting news, mainly because the world of business development holds some of the best entry-level jobs for business majors.
Not only can a career in business development get your foot in the door at top companies, entry-level business development jobs also offer:
Tremendous career trajectory. In business development, you're in the driver's seat for your own career. Growth is often based on performance, so if you can walk in the door and kill it, chances are you're going to see yourself moving up the ladder pretty quickly.
Travel and flexibility. Business development is all about relationship-building, which means you'll often find careers in this field include time spent traveling to meet with clients. That also means most business development jobs don't have you strapped behind a desk every day; there's a lot of flexibility (as long as you're hitting your numbers).
Great earning potential. At Vocate, we believe your first job out of college should be about more than just money; it should position you for a long-term successful career. That said, in business development, you can often have both. Business development roles often have uncapped earning potential, so if you can perform, you'll make some great money early on in your career while also positioning yourself for future opportunity.
Let's take a look at a few entry-level jobs in the field of business development you might consider.
Business Development Associate
Business development associates work alongside more senior business development specialists to help identify new opportunities in a target market. That market may be a new geographic location, industry, or business vertical. Your job is to find potential leads that you can then pass along to the business development specialist to close.
That often means lots of time doing research online and then making cold calls to identify potential prospects. While you may not be closing any deals yourself, you will learn to perfect your pitch under the guidance of the business development specialist. That way, once promoted, you'll know exactly how to be successful in your new role.
Account Executive
At some smaller companies, you may find business development associate roles don't exist. That means you might get hired to work directly with prospective accounts right out the gate. In that situation, your job will be to identify and qualify potential leads (as a business development associate would do) as well as actually take those leads through the sales cycle by building a relationship, showing the value of your solution, making a pitch, and closing the deal.
Some people are natural-born sellers and will succeed right out the gate, but don't feel intimidated if that sounds like a lot for someone right out of college. Most companies offer great training and mentorship programs to help you be successful.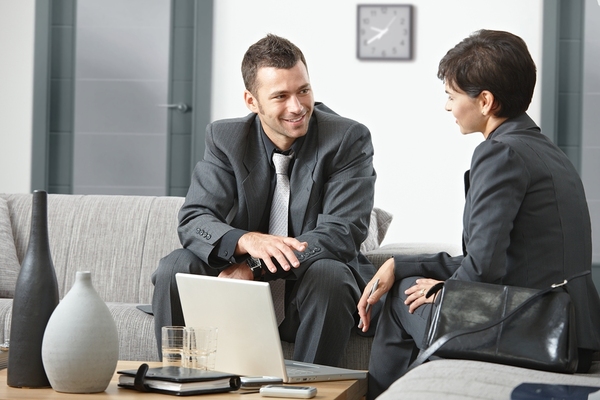 Service Sales Representative
A service sales representative works more with existing customers rather than new prospects. As opposed to "hunting" for new business, your job would be to "farm" your existing accounts for potential upsell (or cross-sell) opportunities. This means long-term relationship building and acting as the primary point-of-contact for your customer for any questions or issues the customer may have with your solution.
The Ultimate Goal: Business Development Specialist
For many recent graduates looking to develop careers in business development, the natural next step from any of these positions would be a pure business development specialist role where you can focus on what you do best: selling. Business development specialists can grow into larger-scale individual contributor roles or can choose to transition into leadership.
Are you interested in a career in business development? Vocate can help. Vocate pairs recent graduates with top opportunities across thousands of companies looking to hire for entry-level roles. Get started with Vocate today.