With so many different paths for careers after college, recent tech graduates have a ton of opportunity in front of them. With Vocate, you'll find plenty of companies are on the hunt for recent graduates to fill entry-level jobs in a broad range of tech roles.
Explosive growth in technology has created new career options after college graduation that never existed before. And while you might consider taking your talents to healthtech or fintech, perhaps no other industry will satisfy your appetite for opportunity more than the industry where food and technology come together: foodtech.
What is Foodtech?
Whether we're talking about having falafel delivered to your apartment at 2:00 am or picking up certified organic, cage-free chicken from the grocery store, technology plays a huge role in the way we eat. Let's take a look at three key branches of foodtech (along with some examples of companies in each):
Food Delivery
Eating at home has never been more cool than it is today. Whether it's having takeout delivered from one of the hippest restaurants in your neighborhood via Seamless, Caviar or UberEATs, or cooking with farm-fresh ingredients and top-notch recipes from Blue Apron or Hello Fresh, people are spending more and more time eating from the comfort of their own couch than ever before. For you, that means more than just wearing sweatpants while eating tuna tartare; it means big-time career opportunities with the hundreds of startups trying to get their piece of the home delivery pie.
Quality Control
While quality control has existed in the food production world for decades, never before has technology played such a critical role. So, whether you're working for the companies developing technology to improve food inspection – like Key Technology or Innoquest – or you're actually on the line yourself doing the inspecting (at any number of food production facilities around the country), there are ample opportunities to be involved in the quality of food being sent to supermarkets and restaurants around the world.
Production
Companies like BrightFarms and Edenworks focus more on the production side of food technology. These companies want to see consumers eating better quality food, so they are working to improve production practices by cutting out the middlemen between consumers and their food. Of the three areas of food technology, this one is arguably the most noble and likely to make you feel warm and fuzzy about the contributions you're making to improve the planet.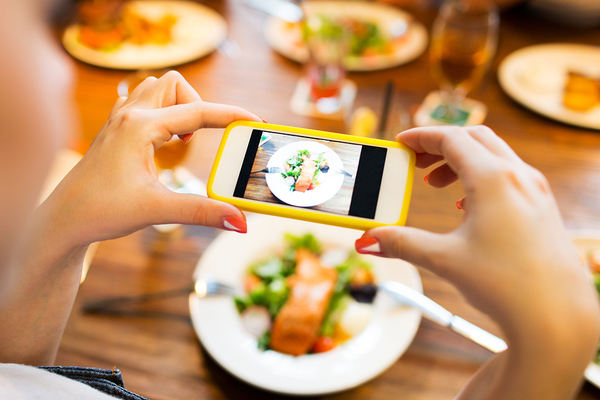 What Career Opportunities Exist within Foodtech?
As we're sure you can imagine, with so much going on in the foodtech world, there's a constant demand for top-tier talent to take on important roles that could have a lasting effect on the way we eat. Here are a few entry-level opportunities to consider as a recent graduate exploring the foodtech space:
Marketing Associate
New foodtech startups are sprouting up around the world everyday. It's a highly competitive environment where businesses are not only working to acquire new consumers to use their platform, but also new suppliers (i.e. restaurants) to actually offer up quality meals for delivery.
As a result, startups need fresh minds to develop and execute new marketing strategies to help establish new services in each market. Your job will be to work on a marketing team to determine the best way to get consumer buy-in, while also making the opportunity to join attractive to local restaurants.
Quality Control Inspector
If you're looking to be more on the manufacturing side of the business, a great entry-level career after college is a role as a quality control inspector. You'll be working on the front lines to ensure food delivered from manufacturing facilities is healthy and devoid of anything nasty enough to make people sick. You'll use the newest and greatest inspection technology to test food and packaging within a facility for freshness and safety.
Junior App Developer
Most food startups rely on quality apps for iPhone and Android to get their platform in the hands of target consumers. With that in mind, these companies are always on the hunt for new talent to use their skills and education to implement new ideas, fix bugs, and make sure their app is the best on the market.
What Does the Career Growth Potential Look Like?
Foodtech startups raised a record $5.8 billion in funding in 2015, so clearly there's a lot going on (big surprise – people love having burritos delivered to their house!). For you and your career, that means ample opportunity to grow.
If you feel a startup is the right environment for you, consider how quickly your career might accelerate by joining a fast growing company in this space. Startups are known for rapid growth as it is, but if you can get on board early and make a big impact, your career trajectory might be meteoric. You may find yourself in a leadership role 5-8 years before your fellow graduates who decided to go more traditional routes.
How Can I Find a Job in Foodtech?
There are many ways to go about your job search, but only one where you have help discovering your personal passion and your ideal career match, while at the same time having companies actually coming to you to fill their entry-level positions. That's Vocate.
We give you the opportunity to complete one job application which is then sent to thousands of companies on the hunt for recent graduates to fill entry-level roles. So instead of filling out countless applications, you create a profile and start having companies contact you. Our service is 100 percent free and we have already helped over 10,000 college students get matched to quality opportunities. Try Vocate today.