When it comes to entry-level jobs after college, there are few more impactful on the future of the human race than those in the healthtech space.
If that sounds a bit emotionally-charged to you, it should. We're not talking about scoring some entry-level job doing mundane admin work in hopes of one day getting promoted to assistant manager. It's fine if that's the route you choose, but here at Vocate, we're talking about something much, much bigger.
This is about embarking on a career where every single day you work on solving some of the biggest problems facing our species. It's a career wherein you're constantly striving to impact the future of how doctors and nurses administer healthcare, and in which you're actively trying to redefine the limits of what it means to be healthy.
Does that sound like something that might be interesting, something that might feed your passion? If so, there's certainly no shortage of available entry-level jobs for qualified candidates.
According to a recent study, 89 percent of healthcare providers say IT is either "important" or "very important" to their practice.
Take a look at just a few of the opportunities are out there for recent tech graduates like you.
Clinical Informatics Specialist
In a recent post on the "Top 5 Entry-Level Jobs for Recent College Grads," we shared that the Harvard Business Review called becoming a data scientist the "sexiest job of the 21st century."
Well lucky for you, a clinical informatics specialist is really just the healthtech title for a data scientist. So yes, once you get hired, you can brag to your friends about being the George Clooney of the healthtech world.
Here's what a clinical informatics specialist does (and why you should seriously consider this as your first job in healthtech):
As you can imagine, healthcare providers track and maintain an insane amount of data regarding their patients. Up until recently, however, that data just sat there for the most part as reference.
This is no longer the case. Clinical informatics specialists corral all that data together to look for significant trends or insights that might have a practical clinical application, the implications of which can have a huge impact on the way doctors treat their patients.
One real-world application of clinical informatics comes from an interview with Dr. Christopher Longhurst, chief medical information officer with Lucile Packard Children's Hospital in Stanford.
In the interview, Dr. Longhurst talks about the way clinical informatics is impacting electronic health records:
"We want to create a "patients like mine" button in every electronic health record that would essentially allow real-time comparative-effectiveness studies. Then, if you're treating a 40-year-old, half-Vietnamese, half-black woman for high blood pressure, you can instantly generate a similar cohort and see which medications have provided the best outcomes for those patients."
Pretty amazing, right?
And this is just one of many entry-level jobs in healthtech with the ability to make a direct impact. Here are a couple more to get your juices flowing.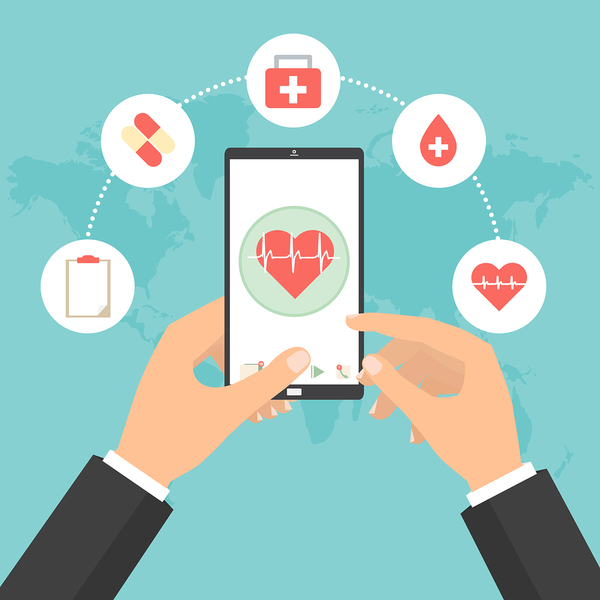 Clinical Applications Trainer
Doctors and nurses have some of the highest IQs across all professions, but that doesn't mean they are all tech-savvy.
With all the new technology constantly being added to hospitals, someone needs to be there to help healthcare professionals put their new tools to use.
That's where you come in.
As a clinical applications trainer, your job is to work alongside doctors and nurses (literally alongside – you'll often be helping them use the new technology on patients) to master the new technology in their workplaces.
Picture yourself as Yoda and these doctors and nurses as the young Padawans who are desperately in need of your guidance. You'll spend time in the classroom and on-site at hospitals administering training for new systems. You'll also work on the front lines, empowering healthcare professionals to save more lives through the use of your technology.
Needless to say, this is a pretty important job and one where you can pretty quickly become every doctor's favorite resource. That's not a bad position to be in for your first job out of college.
Medical Device Sales Representative
Here's another one that made the list for top entry-level jobs in healthtech for recent graduates.
There are sales jobs in most industries, but choosing to sell in the medical device space means you're out in the field every day teaching healthcare providers about new technology that could completely change the way they treat patients.
That sounds a lot more exciting than selling copy machines, doesn't it?
It's a demanding, but extremely rewarding, career path. Aligning yourself with the right company is important (you don't want to get stuck peddling some outdated technology no one wants), but ultimately getting started in medical devices can be a great gateway to a long, fruitful career in healthtech where you can find personal success alongside the satisfaction of knowing you're contributing to the implementation of life-saving technology.
Conclusion
These three jobs are just the tip of the iceberg for entry-level jobs in healthtech. To find the right position for you based on your degree and interests, give Vocate a try.
Vocate offers college graduates the opportunity to connect with thousands of companies needing to fill top entry-level jobs across all industries, including healthtech. Fill out one application (for free) and see what great opportunities await you.