Not too long ago, tech graduates on the hunt for careers after college competed against one another each May for a small number of entry-level jobs at just a handful of startups. It was like a "royal rumble" for your career without all the spandex and with the last graduate standing awarded a job at an exciting, high-potential company – not a championship belt.
Today, the tides have shifted a bit. While many tech grads still envision themselves playing ping-pong at Airbnb or eating Michelin-recommended meals at Asana, the idea of working in "tech" is no longer limited to the behemoths of Microsoft, Google, Facebook, and a small number of SaaS startups in Silicon Valley.
Like bootcut jeans in the 90's, "tech" is everywhere now. There are engineers and programmers working in every corner of the US workforce. From NASA to Nordstrom, Burger King to Bank of America, tech graduates now have ample opportunity to leverage their newly-honed skills in a wide variety of industries and environments.
As a tech grad in today's market, you're standing at more than just a fork in the road: you're facing a full-on garden rake's worth of careers to consider. That's why today's Vocate post focuses on what options exist out there in four specific fields: edtech, healthtech, fintech and even foodtech. That way, you can evaluate if the startup environment is right for you, or if a career in one of these less-traditional tech fields makes sense.
The Explosive Growth of Education Technology
While your parents' idea of technology in the classroom likely included typing classes on an IBM Selectric (or at best an Apple II), kids today have iPads in the classroom instead of textbooks. They are playing games to learn their ABC's and taking coding classes in elementary school.
Technology is revolutionizing the classroom much as it has other facets of our lives. Can you imagine life before Uber? Me neither. For kids going through the education system today – from pre-K all the way to the university – that's exactly how it will feel for other developments in the way we learn and process information.
So, what does this mean for you as a recent tech graduate considering careers after college in the education field?
It means hopping on a rocketship that's just at the early stages of lift-off. EdTech spend is expected to reach $252 billion by 2020. If that number doesn't get you excited, then this one certainly should: the global education market as a whole is worth about $5 trillion annually. That means, even despite the massive growth edtech has already experienced, the ceiling is still astronomically high.
As a result of the immense growth, edtech needs talent. That's why for a recent tech grad, working in this space might just be one of the smartest things you can do for your career. Not only can you rest easy knowing you're contributing to helping future generations learn more effectively and efficiently, but you can also pursue your dream job while doing it.
Edtech needs engineers to build the software, data scientists to better analyze the way students learn and retain new information, and even at a local level, network administrators and IT support to help manage the technology in the classroom. The explosive growth of the industry means ample opportunity for you to make an impact while also launching a successful career in technology.
Revolutionize The World of Medicine with a Career in Healthcare Technology
Doctors and nurses may have historically received all the credit for saving lives, but the future of healthcare lies as much in the hands of recent tech graduates like you as it does in medical professionals themselves.
Though the world of healthcare is generally known as more reactive than proactive when it comes to technology, the last few years have seen a significant shift toward more innovation. That's because private companies – like Omada Health, Doximity and Grand Rounds – have taken a vested interest in improving what is a dysfunctional healthcare system at best, and broken at worst.
Jobs in healthtech span a broad range of specialty fields, products, and services. Here are just a few you might consider for your career after college:
Medical Devices. Think of this area of healthcare as split in two. First, there's the medical devices used in a hospital that might save a life, like a 3D printer that can create organs catered to match your body. Then, there's also patient-centered medical devices, like a wearable technology that replicates the pancreas by monitoring blood sugar levels and releasing insulin to diabetics. Both offer huge opportunity to be on the cutting-edge of saving lives and improving patient comfort.
Insurance. This field almost warrants a section of its own in this article. Referred to by some as "insurtech" (see the pattern in naming these new industries?), plenty of businesses recognize that the health insurance system in the US is in need of a dramatic facelift. Companies like Clover Health, who aim to give seniors an affordable alternative to private Medicare through more proactive analysis and treatment, have raised over $285 million in funding. Oscar, a new provider operating in New York, California, and Texas, aims to simplify the process and demystify your coverage. For a first job out of college, working in this space means you could be on the forefront of changing the way Americans receive (and perceive) healthcare.
Fitness and Wellness. Whether you're talking about Fitbits to help you shed a few of those "freshman 15" you never quite got rid of, or meditation apps like Headspace to center yourself, working for a fitness or wellness healthtech company not only means you're working to make the world healthier, you can also almost guarantee a little of that goodness will rub off onto you in the process.
Mental Health. More people need access to quality mental health professionals and there are a handful of companies working to make that happen through the power of technology. Talkspace and iCouch are just two of them. Getting people the help they need in a more accessible, affordable fashion is not a bad first job after college.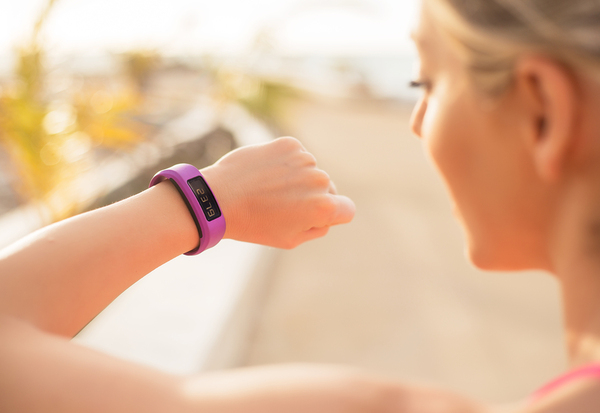 Change the Way People Bank and Manage Money in Financial Technology
The banking world doesn't necessarily have the reputation of being "for the people" (cough, cough…2008), but technology is working to change that. And over the last five or six years, it's made some pretty solid progress.
Pursuing a job in finance as your career after college no longer means three-piece suits and martini lunches while churning out 200 cold calls a day. For recent tech graduates, there's ample opportunity to use your power for good in the finance industry. Investment in fintech grew to $17.4 billion in 2016 – up from $12.5 billion only 2 years earlier, so there's a clear interest and demand for bringing technology into the financial sector.
From a career standpoint, that could mean a number of different opportunities and fields to consider. Big name companies like Bank of America, Accenture, and Fidelity are hiring developers, analysts and tech consultants for positions all around the world.
Or, if you'd rather go the startup route, companies like Venmo, Ally Bank, and Splitwise are changing the way people handle their money and payments.
It's an exciting time to be considering a career in finance and there's no group better suited to considering that career path than tech graduates like you.
Hungry for a Fast-Growing Career? Check Out FoodTech
Apologies for the bad pun.
The proof is in the pudding (did it again) when it comes to a career in foodtech: people want more efficient ways to get delicious food in their bellies, plain and simple. Foodtech startups raised a record $5.8 billion in funding in 2015 and since then, some big name tech companies like Uber and even Airbnb are getting involved to some degree.
Whether you aspire to be a designer, engineer, programmer, analyst, salesperson, data scientist, or anything in between, there's lots of room to join the food revolution. Here are just a few companies doing some cool stuff in foodtech:
Blue Apron. (See also: Plated, Hello Fresh, Home Chef) Blue Apron helps you go from your fourth night this week of eating pasta with jarred tomato sauce to making chicken and sweet pepper tostadas with roasted summer squash in no time flat. They deliver farm-fresh ingredients to your door, along with step-by-step instructions that even Rachel Green could put together.
Seamless. (See also: UberEATs, GrubHub, Caviar) Why go to a restaurant anymore when you can have the same food in your PJs on the couch? These companies are transforming the way people eat out (or in, technically).
KitchenSurfing. Like Blue Apron, but lazier. Hire a chef to come to your home and make you a high-quality meal in your own kitchen. They bring all the groceries, they handle the clean-up, and you just sit back and enjoy some delicious grub.
Outside of working in the direct-to-consumer side of foodtech, there are also interesting opportunities to change the face of food production. Companies like BrightFarms, Edenworks,and Aerofarms are all working to make fresh food easier to grow and more accessible to the general public. You'll be having a positive impact on people's health, the environment, and your career.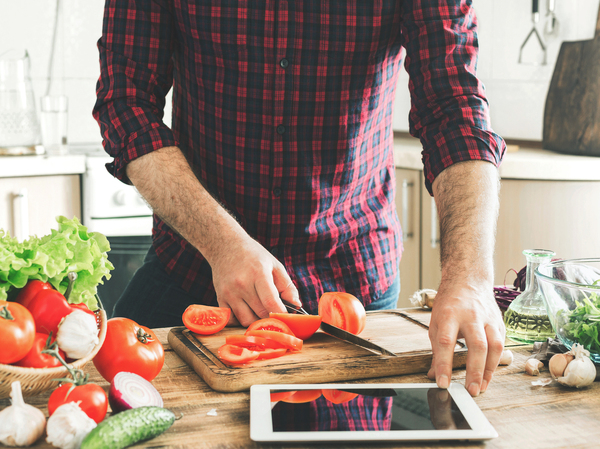 Conclusion
These are just a few of the industries where technology has spilled over and recent grads can find less traditional tech opportunities. You're living in what has been dubbed "the fourth industrial revolution", a time in which technology has woven its way into the framework of other industries, creating a future of incredible development and a new frontier for tech talent.
Vocate helps recent tech graduates navigate the post-collegiate career landscape. If you're interested in any of these fields (or all of them), sign up for Vocate today. It's free to join and with one application, you'll gain exposure to companies across a range of industries – including education, healthcare, finance and food – all looking to hire recent graduates like you. Click here to get started with Vocate and get on the road to your dream career after college.