Expert Interview Series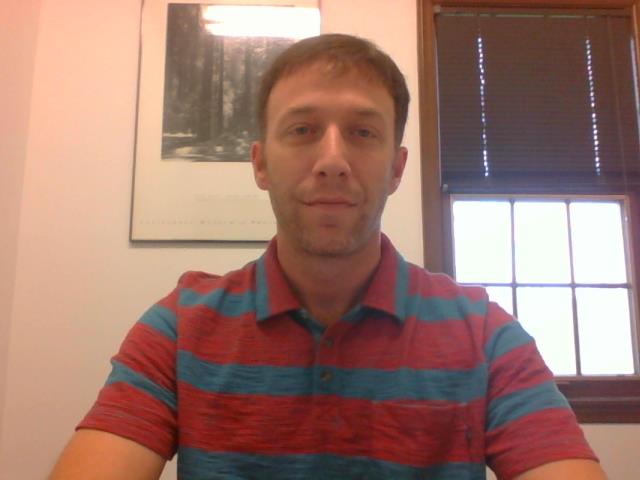 Michael Jones
Co-founder/Managing Partner, HospitalRecruiting.com
Michael Jones is a co-founder and the managing partner at the leading healthcare job board HospitalRecruiting.com.
How did HospitalRecruiting.com come about? What did you feel was missing, in terms of hospital and medical recruitment, that you sought to remedy with HospitalRecruiting.com?
After spending nearly a decade in the medical recruitment industry I became very familiar with the other healthcare job boards and online candidate sourcing tools. Most of those used older technology, and didn't offer much in terms of applicant tracking, employer branding, multimedia-like images and video, email marketing tools, etc. Also, the available options were too expensive and we felt we could deliver better results at a lower price.
Most of those used older technology, and didn't offer much in terms of applicant tracking, employer branding, multimedia-like images and video, email marketing tools, etc.
What was the medical recruitment industry like, when you first started HospitalRecruitment.com? How much has it changed, since you first began?
It hasn't really changed too much. The medical recruitment industry was very competitive when we launched HospitalRecruiting.com, and it's still that way today.

What are some of the benefits for job seekers being listed on medical recruitment boards like HospitalRecruiting.com?
The biggest benefit that job seekers can easily see is the ability to view and apply to multiple jobs and companies all at one place. Another benefit specific to our website is that employers save a lot of money by sourcing candidates through our service. In many cases those savings can be passed on to new employees in the form of higher pay and better benefits.

Likewise, what are some things that someone job hunting can look for, to find the best, most satisfying jobs and career for themselves?
This really depends on an individual's priorities, but in general people want jobs that pay well in a place that is suitable to their chosen lifestyle. Since healthcare jobs are available pretty much everywhere it pays to investigate multiple job markets to identify places where you as an individual will be in the highest possible demand. That might mean avoiding markets with training programs in your specialty, or popular vacation destinations, but that will still leave plenty of great options on the table.

Employers can browse HospitalRecruiting.com for new recruits and employees, as well. What are some things that employers tend to look for in new recruits that you've noticed, on HospitalRecruiting.com?
Generally speaking, employers who use our website are looking for candidates who have demonstrated career stability and have something that can be perceived to tie the candidate to their geographic area. These types of job candidates are seen as more likely to become long-term hires.

Along those lines, how can job seekers and candidates showcase their abilities and accomplishments on an online resume, without appearing too proud or boastful?
Emphasizing examples of professional teamwork is a good way to accomplish that goal, but resumes are intended as a format to outline professional accomplishment so I wouldn't advise worrying too much about appearing too boastful. Just use common sense and don't go overboard.

You've got an extensive list of different careers on HospitalRecruitment.com, from physician jobs to nursing and specialist positions. What have been some rising fields or industries that you've noticed, in recent history?
Demand for almost all types healthcare workers has been rising for many years now, and that really accelerated under Obamacare as 20 million more people became insured. There are some relatively newer careers, hospitalist, adolescent medicine, and geneticist are a few examples, which may be in higher demand than some of the others.
Many of today's industries face an uncertain future, as we adjust to the digital, automated, integrated reality we're all living in. What are some reasons job seekers might want to move into the medical industry, if they're not already involved in the field?
We're still quite a long way from factors, like automation, having much of an effect on healthcare employment. The healthcare industry will probably always require a lot of humans to provide the labor so it's a very safe industry from that viewpoint. Other reasons include mobility to work almost anywhere, good pay and benefits, and the satisfaction of knowing your work really does make a difference in people's lives.

For someone just getting started in the medical industry, what are some ways they might go about starting to build their resume with skills, certifications, or experience, to make moves towards getting involved in the medical industry?
Healthcare is a great field for entry level workers. In many of the available occupations certifications can be earned through on the job experience, or relatively short and inexpensive training programs.
Want to learn more about how to break into a new career? Give Vocate a try today!