Graduation season is near. As the refrains of Pomp and Circumstance echo across quads and stadiums across the country, thousands of new graduates are eager to join the workforce. The questions for many of those grads and their employers is readiness.
This Vocate two-part series will take a closer look at those expectations. Part One explores what the Class of 2018, their managers, and their new colleagues can expect in the workplace.
Meeting Expectations
New grads need to understand the perspectives of their employers. New grads and employers often have widely disparate views on the necessary skills and education that are essential for success in today's business world. Bridging this gap is critical for both hiring managers and their new employees.
Reporting on the results of a survey of hiring managers and recent graduates, Forbes highlights some key findings that can be helpful to 2018 grads. Here are some of the things the 1,000 hiring managers surveyed want to see:
Initiative and a willingness to lead (93 percent)
Extracurricular activities that are related to the chosen field (91 percent)
Internships in a related field (82 percent)
These areas of importance are even more striking when it comes to the impressions of hiring managers on preparedness. Fewer than two out of five (39 percent) believe that grads are completely prepared or very prepared for work in their chosen profession. By contrast, more than 50 percent of the grads themselves believe they are ready.
The disconnect is notable in key areas of work. Among 11 skill areas, students overvalued their readiness compared to hiring managers in every category. The starkest differences were in:
Prioritizing work
Organizational ability
Leading a group towards a goal
Hiring managers gave grads low scores when it came to many of the 11 skills. The three with the lowest percentage of managers rating grads completely or very prepared were:
Creating a budget or financial goal (30 percent)
Managing a meeting (34 percent)
Making a decision without having all the facts (37 percent)
The news is not all doom and gloom. Sixty-three percent of hiring managers believed that new grads were very prepared or completely prepared to use technical skills, a tribute to a generation that has been raised with smartphones, laptops, and tablets from a very young age as well as a general willingness to learn and adopt new technology.
Hiring managers had higher praise for the ability of those in STEM (science, technology, engineering, and mathematics) fields to solve problems using experimentation. However, when it came to being prepared to explain information via writing, the scores (56 percent for STEM hiring managers versus 49 percent overall) were not dramatically better.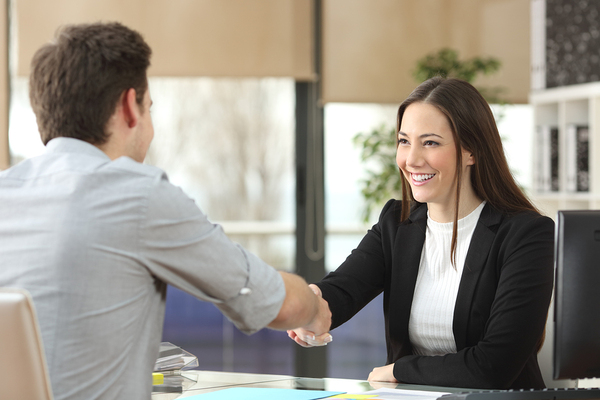 Navigating Office Dynamics
College students today are regularly working on group projects and presentations. Unfortunately, those skills are not translating to the workplace, according to hiring managers. Fewer than 50 percent of hiring managers believe recent grads are well prepared for the following:
Having a persuasive argument to influence others (43 percent)
Writing persuasively to make a request or encourage action (43 percent)
Communicating effectively with clients or authority figures (44 percent)
Changing the Conversation
With such seemingly negative impressions, what can members of the Class of 2018 do to stand out, both in an interview process and once on the job?
It is wise to reinforce the skills that many hiring managers already believe this generation possesses, while simultaneously demonstrating specific ability around those where there is not a high degree of confidence. That means, at a minimum, showing off the abilities one has related to search engine optimization, technical know-how, comfort in multicultural situations, and problem-solving skills.
It also means a clear demonstration of the soft skills such as communication, persuasion, critical thinking, organization, writing, and attention to detail that are perceived to be areas of deficiency for many applicants.
It is wise to provide specific examples of work done that transforms the conversation. Leadership roles in extracurricular activities, whether appointed or elected, are important. What is more important is to be able to discuss the impact that you had as a leader. It means detailing specific examples of when your arguments and persuasion skills were used to influence a group decision, whether in an academic or non-academic situation.
Savvy candidates also should think about what kinds of questions to ask a potential employer about those areas where there is a perceived preparation gap. Here are a few examples:
How much work is done with other team members?
How would my role interact with other employees, clients, or customers?
What skills are you seeking, and how can I address those skills?
Asking these types of questions shows an awareness of the importance of teamwork, independent problem-solving, and collaboration, allowing a candidate to put himself or herself in a better position during the selection process.
To appeal to a hiring manager, there are also certain skills that probably are best left off a resume. Including those skills can make a candidate appear better suited for a lower-level job than is wanted. That means leaving lines like "Familiar with Microsoft Office suite," "Excellent data entry skills" and "Can use Mac and Windows operating systems" off the resume.
The Vocate Advantage
At Vocate, we help college students and new grads find entry level jobs that will help them have a successful launch into the working world. When you are looking for jobs after graduation, you want to have all the advantages, skills, and positioning for a great start to your professional career.
For many graduate jobs, 2018 is looking to be a very promising marketplace. Our skilled teams help match talented new graduates with great employers. Whether you are a soon-to-graduate senior or an employer looking to find the next generation of talent, click here to get started with Vocate.
Read the next article Managing Expectations Part 2.