Finding a job after college can be daunting. It's hard enough finding jeans that fit right, never mind a job that pays the bills and aligns with your social values. Most first jobs out of college are lacking in one or the other. You're either stuck in a soul-sucking office job with a decent salary or scraping together coins to afford a burrito while working to save the environment.
Here's the truth. Pursuing your passions in your career can be tough, especially right out of school. Most people never do it. Make a list of the people you know who love their job and you'll likely end up with a pretty short list. Do the same for people who are unhappy at work and you'll run out of ink long before you finish.
Getting your name on that short list isn't a matter of luck – it's about focus and hard work. At Vocate, we understand that the struggle is real. If you're on the hunt for jobs after graduation and find yourself at a loss for how to find the right one, here are some practical steps we've put together that you can take to ensure you end up somewhere that makes you happy and keeps a roof over your head at the same time.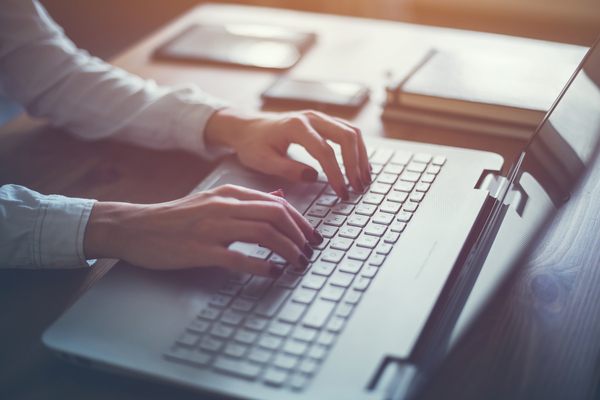 Zero In On Your Passion
Some college graduates leave school knowing exactly what they want to do. Maybe they interned with a game-changing company and are transitioning into a full-time role. Maybe they have a family business they plan to join. Or, it's possible they're just one of the lucky ones who know their passions right out of the gates.
For most recent graduates, however, that's just not the case. You've earned your degree and know the job hunt awaits, but aren't even sure exactly where your passion lies.
Often, the best thing you can do when considering jobs after graduation is to actually step away from the job search. Lisa Quast at Forbes calls it a "personal time out", taking time away after college to figure out what motivates and inspires you.
Here are some ideas for how to uncover your passions:
Work part-time. You don't need to leave college and start your career the next day. Sure, you likely have bills to pay and therefore need a steady paycheck, but what's stopping you from picking up some part-time work immediately after graduation and using the extra time your friends are spending grinding away in an office to figure out your passions? Answer: nothing. There's no shame in taking an easy job out of school to focus on making the right long-term career decisions.
Find an internship. The benefits of finding an internship are many, but perhaps the best benefit is that internships help you to "try before you buy" into a particular industry or job position.
Volunteer.
Helping others can often be a catalyst to a future career. Tools like VolunteerMatch.org can put you in touch with the right opportunities based on your interests and time commitment. An added bonus: volunteering looks great on a resume.
Talk to the people who inspire you. Who are your role models and the people you respect professionally? You might not be able to get Barack Obama on the phone, but talk to family members, friends, professors and other mentors to ask them what they did after college. How did they find their path? What advice do they have for you in choosing a career?
If you start your post-graduation job hunt with self-reflection, you might be slightly behind your fellow grads in starting your career, but you'll be light years ahead of everyone in your sense of direction.
Assemble Your Ideal Job Description Based on Your Passions
Once you've completed the legwork of actually uncovering what motivates and inspires you, it's time to piece together a description of the perfect job.
It might feel silly to literally write out your vision for an ideal career, but getting your thoughts on paper makes all the difference. It's okay if the job is completely ridiculous (Professional Dog Petters, I'm looking at you) or is a Frankenstein composite of a few different jobs (who says you can't be the President of the United States and also a professional snowboarder?). The point isn't to create the actual job you're going to pursue, but rather to map out what's most important to you in a future career.
Ask yourself the following questions:
Where do I want the job to be located? Do I want to travel? Do I want to work from home?
What will my daily responsibilities be?
How would "success" in the job be measured?
What experience do I need to be qualified for this job?
What companies/organizations would hire someone into a job like this?
Once you have the job description in place, trim away everything that's not essential to your happiness. Maybe in a perfect world you'd like to work from the beach in Bali, but is it as important to your happiness as working for a company that challenges you to be your best self? Probably not. If you strip down the job description to the core of what you need to feel good about your career, you'll find the job description is a lot more realistic than you may have assumed.
Finding the right job is about more than just pursuing your passion. It is also about finding the right fit for you. For some people, the stress and pressure associated with monetizing something you're passionate about leads to resentment. If you love to cook at home, pushing out 300 plates a night as a sous chef could be a dream come true or a complete nightmare. Passion is important. So is assessing all the other factors that will make a career the right fit for you.
Mapping out your future career with this exercise allows you to be far more intentional in your job search. As you start evaluating opportunities, you can refer back to this job description to ensure the job aligns with your goals and is putting you on the right track toward your dream career.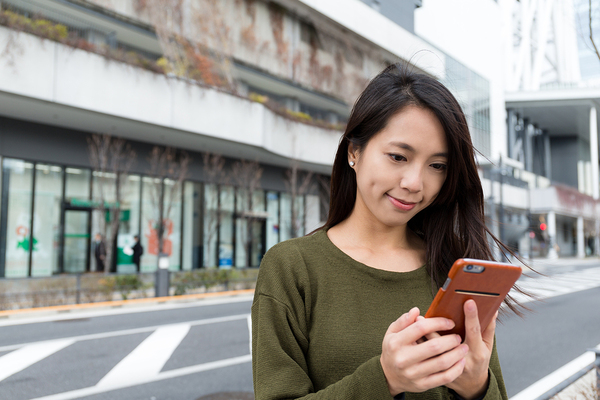 Vocate can match you with jobs that you want.
Use Vocate to Have Opportunities Matched to You
Now comes the process of actually finding your job. You might already have a handful of companies you're interested in, but one thing stands true for all college graduates on the job hunt: you don't know what you don't know.
There are 5.6 million open jobs on the market right now. The process of finding and applying to all of these different opportunities can be tedious. That's where Vocate can help.
Vocate allows recent college graduates to complete one application and have real jobs with great companies matched to you daily. No more filling out hundreds of applications with the same information over and over again. No more missing out on perfect opportunities you didn't even know were out there.
Sign up for Vocate today for free and get going on finding the right job fit for you.