For many recent graduates, finding a job after college can be a lot like crafting something you found on Pinterest. It seems easy at first, but pretty soon you are in over your head and end up with something like this.
Graduates attempting to find a job after college often encounter one big contradiction after another.
Companies want someone with experience, yet no one wants to give you the chance to get experience.
They want fresh, innovative thinking, yet only hire seasoned industry veterans who have not had a fresh thought since the Reagan administration.
Locking down your first entry-level job is no easy task. Luckily, Vocate is here to help you make the transition from the classroom to a fulfilling career. This guide explores the 5 top entry-level jobs for 2017 graduates, all of which you can explore by trying out Vocate today.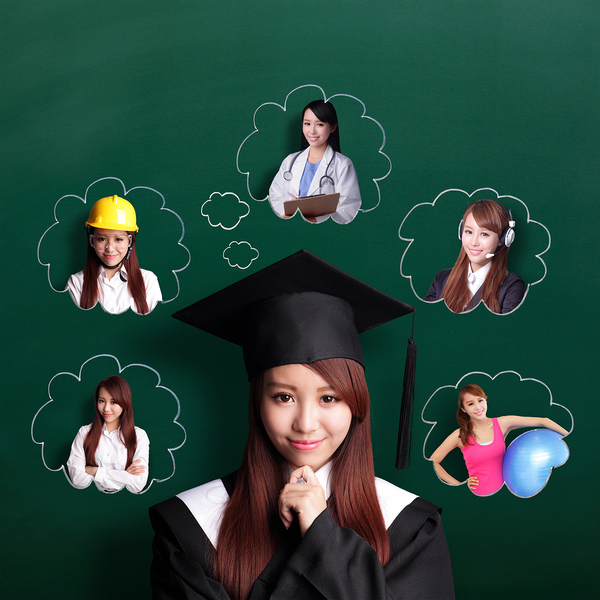 Companies in these fields get it. They understand the value a smart, hardworking recent grad brings to the table. In exchange, they provide you with ample career opportunity to ignite your passion, competitive starting pay, and the opportunity to brag to your friends that you have a 401(k).
Sales Account Manager
Do you have a competitive streak? Want to control your own earning potential? Sounds like a career in sales would be a great fit.
Account managers exist across all industries and most companies. After all, every company needs someone to sell its product or service, making this a career with pretty much guaranteed job security – if you are a top performer.
Sales people typically focus on new business generation (hunting) and managing existing business (farming). Each requires different strengths. A good hunter, for example, is not afraid to pick up the phone and cold call leads and is not rattled when some people hang up immediately.
A good farmer needs to know how to build trust and manage a relationship over time. Farmers need to simultaneously work on retaining the product or services sold by the hunter, while also uncovering new opportunities to expand the client's solution.
As far as growth goes, the Bureau of Labor and Statistics estimates a five percent rate of growth for sales managers over the next seven years, so if leadership is in your game plan, there is opportunity to make it happen. But many sales people choose to grow into larger individual contributor roles, too.
As Lindsay Pollack writes on her blog:
"The key difference between individual contribution and leadership lies in where you put your focus. As an individual, you can focus most of your attention on your own success, development and results. As a leader, you need to focus on how other people will achieve success, what development they need to improve, and what methods they can best use to achieve results."
With around 25 percent of sales people not lasting a year in their role, a career as a sales account manager can be pretty cut-throat. But if you work hard and have what it takes to be successful, the earning potential can be literally limitless. While LinkedIn quotes entry-level account manager salaries at $50,000, many companies offer uncapped commissions as an incentive for especially talented sales professionals.
Data Scientist
If the Harvard Business Review calls your job the "sexiest job of the 21st century," it is safe to say you picked a cool career path.
Data scientists work in a variety of fields (technology, healthcare, government, even retail) to "analyze data for actionable insights." Companies collect a tremendous amount of data about customers but most have no idea what to do with it or what any of it means. That is where a data scientist steps in.
If 27 percent of customers who purchased Item A went on to look at and purchase Item B, a data scientist will dig into the why behind that buying trend and look for opportunities to create similar product relationships.
With over 4,000 current openings for entry-level data science roles and a median six-figure salary according to CNBC, there is plenty of big opportunity to go around. And while 88 percent of data scientists have advanced degrees, getting your foot in the door to a career in data science can be easier than you think – especially if you are good with algebra and statistics. Here are a couple things you can do to get the ball rolling that look great on a data science resume:
Enroll in a data science MOOC (massive open online course). This list provides 20 of the best ones for hopeful data scientists.
Join a data science bootcamp for more experiential learning. Here's a comprehensive guide to 2017 bootcamps.
Start with an internship or lower-tiered role and work your way up. As this Quora user with a bachelor's degree attests, it can be done. He started as an intern, moved into a junior engineering role, followed by an analyst job, and finally became a data scientist.
If data science is the field for you, this article from Datanami is a great launch pad.
Software Engineer
Spoiler alert: you can make a ton of money working as a software engineer. According to WalletHub, it is also a career with immediate opportunity available and tremendous growth potential for those with passion for the work. (It is worth mentioning that the job ranked kind of high for "Job Hazards" though – watch out for all those Red Bulls and carpal tunnel issues.)
It is no secret anymore that becoming a software engineer often means great money and endless job security. That is not to mention all the ridiculous perks tech companies throw at engineers to keep them from leaving for competitors.
Here is the best part. For many companies, you don't even need to have studied computer science to get into an engineering role. Companies are hiring self-taught coders (who use tools like Codeacademy or Treehouse to learn) into entry-level roles that were once reserved for university-educated coders.
As a software engineer, you are on the front lines of developing the future. You are influencing the way people live their lives. (Remember when Uber didn't exist?). The good thing is that jobs are not slowing down for engineering talent. The Bureau of Labor and Statistics estimated 17 percent growth for the role in recent years and, with the rise of more and more start-ups across the country, you can expect that will only continue.
Whether you studied to become an engineer or have just graduated and are looking for the right career after college, becoming a software engineer is a career path with a lot of promise.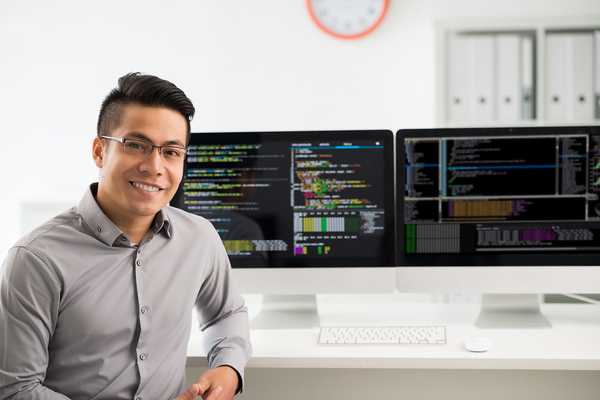 Marketing Assistant
If you have ever watched Mad Men and thought, "I could be the next Don Draper," then consider exploring a career as a marketing assistant for your first job out of college.
Sure, marketing assistants do a lot more than create ketchup ads and drink scotch all day; like most entry-level jobs, marketing assistants work hard every day to prove themselves. But with marketing positions seeing above average growth potential over the next 7 years and entry-level roles paying an average of $70,000, a career in marketing can be promising for the right person.
You might be wondering what makes someone a good fit for a marketing assistant role.
Good marketers have many of the same qualities of a strong sales person: hungry and tenacious, with a mind for uncovering pain points and the stomach for potential rejection or failure. Like sales people, successful marketers need to learn about their client's business and create a solution tailored specifically to them and their needs. Relationship and trust building skills are a must.
Top-notch marketing assistants often need a creative streak to manage the wide array of tasks that fall under their responsibility. Conducting and analyzing market research, writing copy or content, understanding and implementing quality traffic-driving web campaigns and even some basic graphic design skills can help launch someone from an entry-level job up the career ladder to more senior positions in no time.
Becoming a marketing assistant combines ample growth opportunity, great pay, and a chance to work in a creative environment outside the traditional 9-to-5 office job.
Customer Service Representative
Are you a good listener? Do all of your friends come to you when they have a problem because you help them figure out the easiest and best solution? Well, the customer service industry needs people like you and a job as a customer service representative could be a perfect fit.
You might be thinking of customer service as a role that deals with nothing but frustrated and complaining customers; you are mistaken. In truth, customer service representatives act on the front lines for a business as the first point of contact for any and all customer inquiries. Questions about a product or service, placing orders, technical support, and yes, complaints, all often direct to a customer service representative first, where either you resolve the customer's request or pass it along to the appropriate internal party.
Customer service representatives play an integral role in the customer journey. You work hand-in-hand with the sales and marketing teams, ensuring the products or services sold by sales account managers and promoted by marketing assistants are supported by a great customer service experience. Considering 67 percent of consumers cite a bad customer experience as a primary reason for discontinuing their service, your role as a customer service representative holds the key to long-term success for whichever company you join after college.
While a job in customer service requires varying levels of technical knowledge dependent upon the industry in which you work, when you are launching your career in the customer service industry, you need a handful of skills to be successful. Active listening skills, the ability to multi-task, and patience all top the list.
If you have those skills, the career potential for someone in customer service can be great. The Bureau of Labor and Statistics estimates 10 percent growth over the next 7 years, far outpacing job growth in the US as a whole. Entry-level pay hovers around the $31,000 mark, but the track to leadership in customer service exceeds the opportunity in many related fields and the satisfaction you derive from being able to help a customer or improve a customer's life in some way can be very satisfying.
Conclusion
These are just five of the top entry-level jobs for 2017 graduates; there are many more great opportunities out there for recent college graduates.
Vocate is here to help find the right job for you. For first-time job seekers, Vocate is the career discovery and opportunity matching platform that puts college graduates on the road to a fulfilling career. Complete one application and have the right job opportunities delivered to you.
Give Vocate a try today – it is 100 percent free and easy to get started!